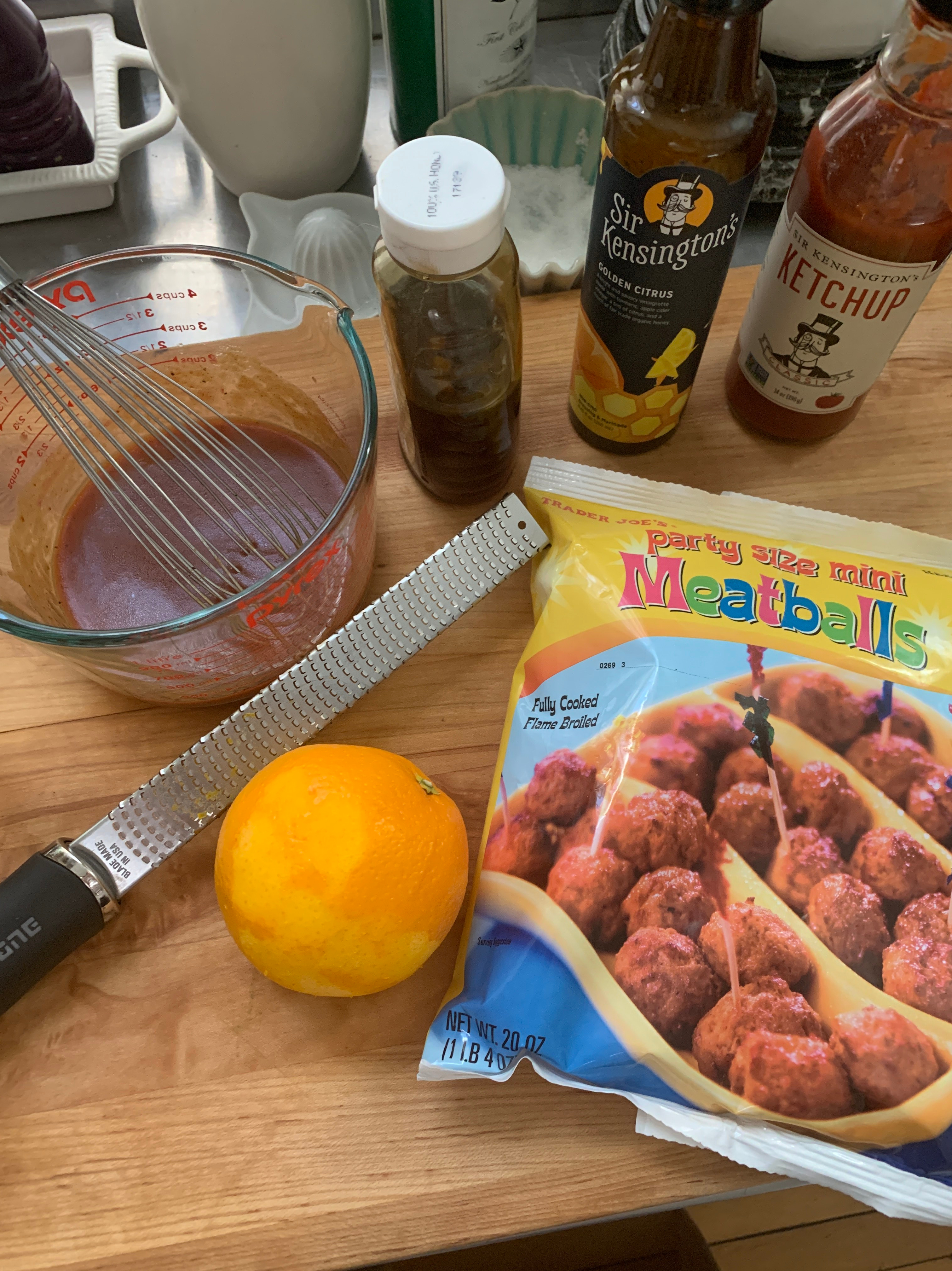 Guys! I first made these meatballs for a play-date my son was having, and I promise that they do NOT disappoint. They are truly hitting the easy button for entertaining a crowd: a kids birthday party, game night, or a quick week night meal. All it takes is 5 easy things!
Trader Joe's Frozen Party Meatballs

1 c. Sir Kensington's Ketchup (no, another brand will not do)

2 tbsp. honey

Zest of one orange
THAT'S IT! And the directions are even easier.
Preheat the oven according to the instructions on the bag. Grab a sheet pan and spray with non-stick spray. I actually have a spray bottle for olive oil that I use.
Mix together the ketchup, vinaigrette, honey, and orange zest. You may season with additional salt and pepper if that is to your taste, or hot sauce, I think I just added a few cracks of pepper. If you would like the sauce thinner you can add a tbsp of water, to help it coat the meatballs!
Coat the meatballs and bake according to the instructions on the bag. I promise this recipe takes no more than 30 minutes from starting to hitting the table, and they are positively sticky delicious, not too sweet and not too acidic.